Welcome to Industrial Brokers Ltd (IBL)
"Exclusive Plant/Equipment Asset Sales for 25 years".
IBL is an independent New Zealand company, specializing in Asset Disposal on behalf of clients primarily throughout NZ, Australia, and the South Pacific.
Over the years we have been involved in a variety of industries, such as Oil & Gas, Beverage, Wine & Brewing.
Integrity, professional ethics and confidentiality are key elements to our success and on-going client relationships.
Our Service
We provide a sales and marketing brokerage service, putting your assets in front of key people/potential buyers from diverse industry sectors.
Via our subscriber database we are in contact with brewers, winemakers, directors, senior management, owners, senior engineers, consultants, operations, procurement etc.
IBL sell on behalf by negotiation, but can be engaged to offer 'sale by tender', and current market estimates.
We can also advise on logistics and options for decommissioning, extraction, lifting, packing, loading and freight (including import/export) and associated documentation.
For more information please go to our services page.
What types of Plant & Equipment?
A wide range of inventory is considered, however, we strive to select and list quality assets.
Typical inventory includes:
Beverage Industry; stainless tanks, fermenters, bright beer tanks, brewhouses, bulk storage, pressure vessels, glass bottling lines, canning lines, winery plant and equipment, & packaging equipment.
Heavy Industrial; this includes, e.g. oil exploration pipe, tubulars, casing & line pipe, pressure vessels and air receivers.
To receive regular updates/latest listings, subscribe or email us if you would like any further information. We would love to hear from you!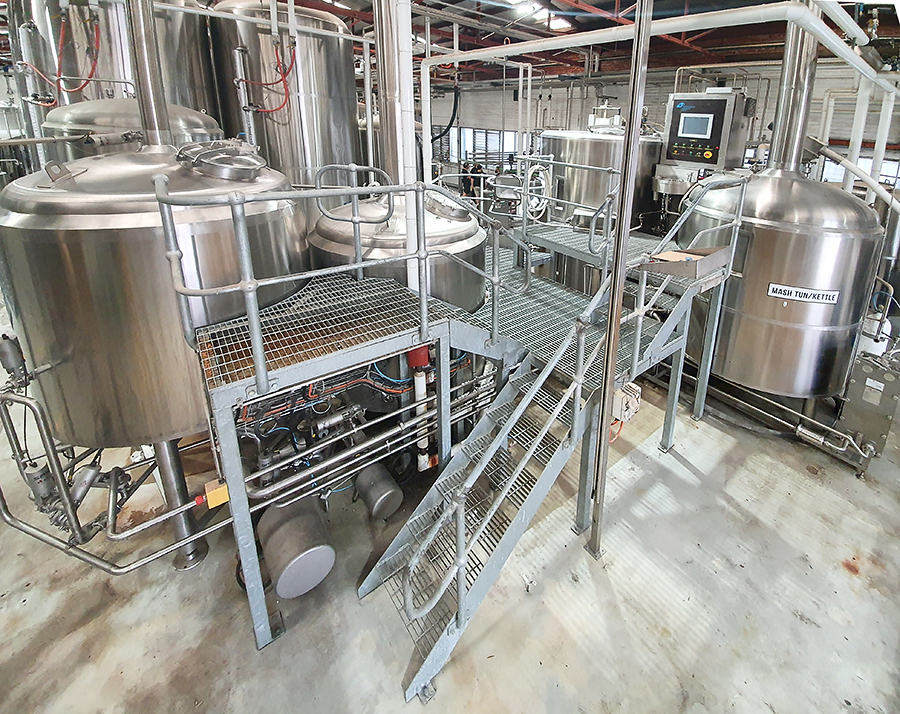 20hl Brewhouse (Melbourne), extracted & shipped to Auckland, 2021.